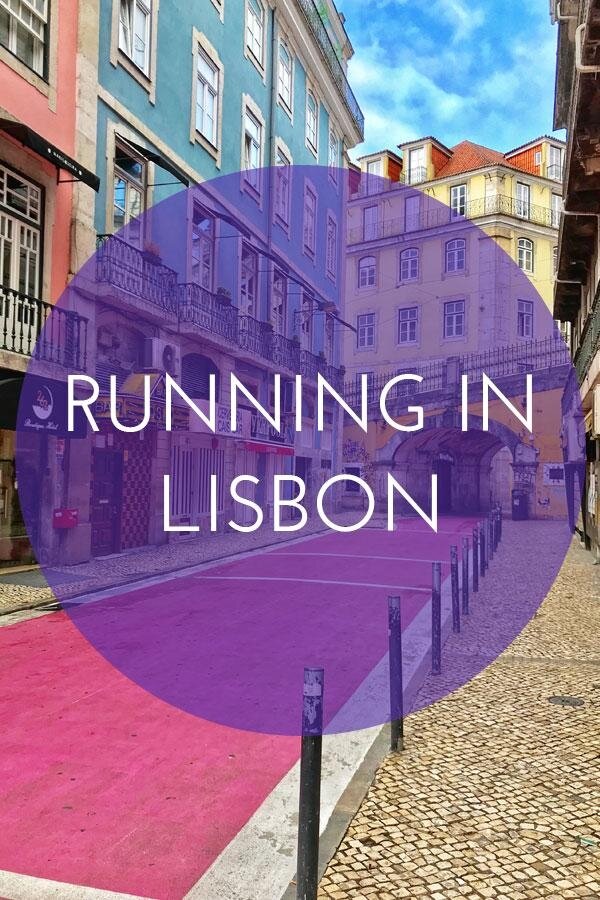 Running in Lisbon
Whenever I visit a new city, I find that the best way to explore is by running. It helps me get orientated, locate the major sights and cover more ground than I would by walking or a bus tour. I recently spent a long weekend in Lisbon, Portugal so of course, running was top of my list.
I met Bo Irik on the Kalenji Blog Camp in Nice a few years ago, she mentioned that she organises running tours in Lisbon, so naturally I got in touch as soon as I'd booked our visit. As a Lisbon resident and self-confessed run addict, Bo knows every corner of the city and loves to help visitors discover Lisbon whilst running.
Bo met Glen and I at our apartment and we set off on a circular loop. The first thing to note, Lisbon is not flat! It's said that the city is built on seven hills and I think we ran up and down most of them on our tour. It's great training and a real workout for the calves and glutes. The hilltops provide scenic viewpoints (Miradouros) where you can see for miles over the rooftops and out to the River Tagus. Bo took us to some of the lesser-known Miradouros where we paused to catch our breath and admire the panoramic views.

Lisbon is fairly compact, so we were able to cover all the main districts within an hour. Each area has it's own unique character, from the winding narrow streets of the Alfama district to the commercial shopping avenues of Chiado. Bo pointed out the sights as we passed them, sharing details on the history of the city.
We ran down cobbled side streets, through grand squares alongside the number 28 yellow tram as it rattled around the city. Bo showed us areas which were previously no-go zones due to crime, but have now been regenerated and are bustling tourist centres. We also learned the best places to eat and drink, which helped us plan our evenings out in Lisbon.



Bo also told us about races in Lisbon, including the half-marathon which is the only time that the iconic 25th April bridge is open to pedestrians- definitely one to add to the bucket list. Running with a guide gave us so many insights which we wouldn't have known otherwise.

I had time for another run during our stay, so downloaded the Runnin City app which contains 350 running tours in 120 cities around the world. The app uses audio cues to guide you around the city with information on each point of interest- it's like a tour guide in your pocket for runners! I chose the 5.7km 'City of a Thousand Colours' route and set off another running tour of Lisbon.

My sense of direction is pretty bad so I was relying on the audio cues to steer me. Sometimes there was a delay in the instructions, so I missed the turning point and had to backtrack- this may have been due to poor GPS signal. Whenever I passed a point of interest, I'd hear a 30-second description of the monument in a slightly robotic voice.


Runnin City worked pretty well until I reached the Alfama district when I realised I was lost! I couldn't find my way amongst the labyrinth of alleyways and the audio cues didn't relate to the street signs around me. I turned off the app and made my way to the Tagus River which I was able to follow back to our apartment. I think the Runnin City app has the potential to be really useful for active city breaks, but personally I preferred running with a guide who could personalize the experience. There are four routes available for London on the app, so I might give it another try and explore closer to home.

Have you ever been running in Lisbon? What is your favourite city to run in?