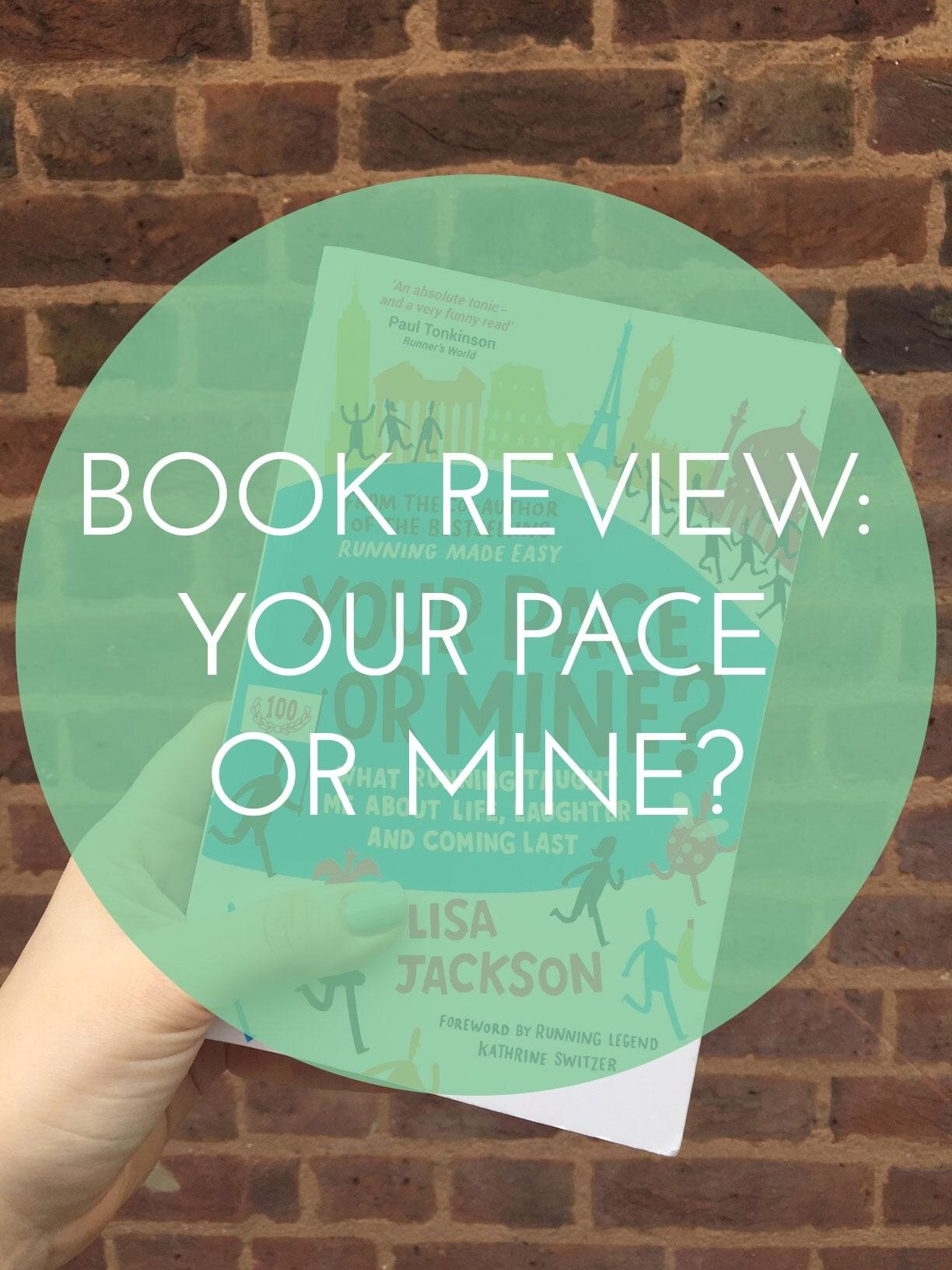 Last year I challenged myself to read more. After getting through eight books over the course of the year, I'm trying to keep up the good habit and continue reading regularly. Charlie launched her Runner Beans Book Club with the idea that we would vote for a book each month, read it and share our thoughts on social media or blogs. It sounded like a great idea to help me find interesting books and keep on track with my reading goals.
The book which was selected for January was 'Your Pace or Mine?: What Running Taught Me About Life, Laughter and Coming Last" by Lisa Jackson. I got started on it over Christmas and have just finished reading this week.
The author is a self-confessed "champion chat-runner"- she may not be the fastest person on the course but she is certainly the best company! Lisa's run over 90 marathons in destinations all over the world, frequently finishing last. For her, the joy of running is the people she meets and the stories she hears along the way. This book is a reminder of why we run- the camaraderie, the community spirit, the experiences, the triumphs and the tragedies.
'Your Pace or Mine?' is filled with stories, quotes and photos from other runners who Lisa has come into contact with on her journey. They come from all backgrounds and abilities, but are united by their love of running.

Lisa's sense of fun really comes across as you read. She never takes herself too seriously despite running some of the most prestigious races in the world. Running in fancy dress is Lisa's trademark, even at the esteemed Boston marathon she wore a teapot-shaped hat. There's plenty of funny anecdotes and comical moments, especially the chapter about running completely naked through London Zoo!
In contrast, the chapter about running as a tribute to lost family and friends is very moving. The author lost her Mum and Aunt within the space of four years- both were keen runners and influential in Lisa's own running journey. She says "being able to share our love for a loved one with hundreds or even thousands of other people in a race is a way to keep their memory burning bright".
The final chapter of 'Your Pace or Mine?' is a workbook to create a personal record of your running achievements and memories. There are spaces to write in your reasons for running, goals and personal best times. It's quite thought-provoking to reflect on your own running journey after having read Lisa's experiences. Personally, I realised how much I appreciate the support and friendships I've found through running and triathlon.
I'd highly recommend this book to anyone who is taking the first step to becoming a runner. It's positive, inspirational and fun without any judgement or superiority. I almost wish I'd read this book six years ago when I began running.
Next month, we are reading 'This Mum Runs' by Jo Pavey.
Have you read 'Your Pace or Mine'- what are your thoughts?